Amid a mad tangle of arms.
Hi everyone!
I hope everyone had a great new year, and that 2016 is looking better for us all.  Today I wanted to update the process blog with the latest on that second Yankees egg. If you've been following the instagram feed, you've been seeing it inch along.  Well, "inch" is an overstatement.  Basically it's taking me several hours to do each square centimeter.  Most recently, I spent about ten hours trying to work out this hot mess: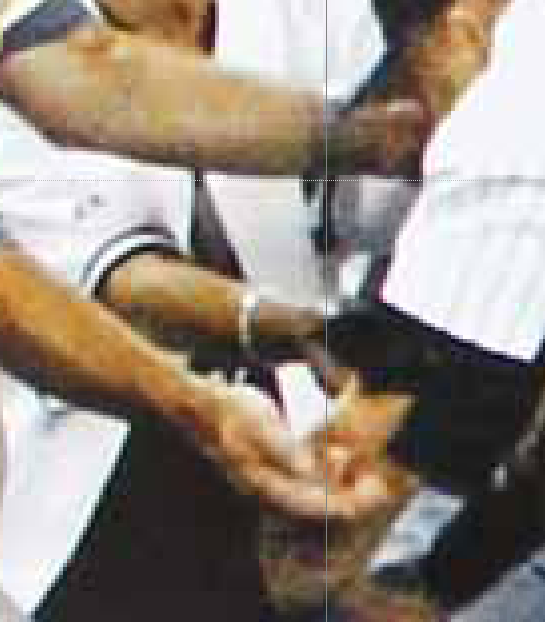 This looks like it would make a great jigsaw puzzle. but sadly that makes it a little hard to paint in a space of about 1 cm square or so. After ten hours of it, I got it all in, but I was really exhausted by the time I got that section done. So help me after I finish these three eggs the next time someone wants me to paint something off a photo Im charging more for it. This is *nuts*.  But good practice.
The latest image I have of the egg is this one: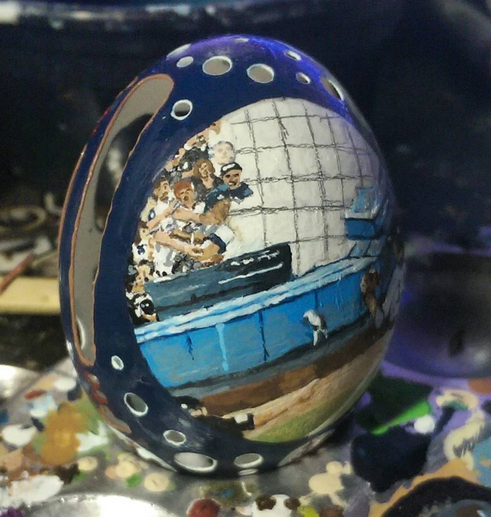 Bear in mind the *total* painted area is 1.5″ by 2″, and each square is about 1cm square. (I know, I'm mixing measurements. I know.)  As you can see, I have a ways to go on this one yet. It's really slow going. But I diligently poke away at it every day.
In the meantime, I really need to work on some other eggs. I have two commissions (not including the third Yankees egg, which I'll work on after this one, obviously.) and I need to make three others as well.  I'm going to start the sketch work on the next one tonight.  I have an idea that I need to work out.
Til next week!