The Boys of October.
So I haven't posted in a couple weeks, but not to worry. I had a friend in from out of town and have been nursing a tendon injury in my left leg.  But I did start on a new commission- a baseball themed one at that. Believe it or not no one has ever asked me for one before.
As ha
ppens, the commission is for a Yankees themed egg, specifically referring to the old stadium (not the old, old stadium.  You know, the middle one.)  In fact I can take a photo of this one in front of the new stadium when it's done, as it's a short trip for me to get there.
Every egg comes with its own set of lessons and challenges.  This one is no exception.  The stand got done first, because the idea seemed to come to me backwards.  Granted this one is filtered, but you can see the base is blue and white.  The egg itself is a little small, I think it's just a large, an extra large at most.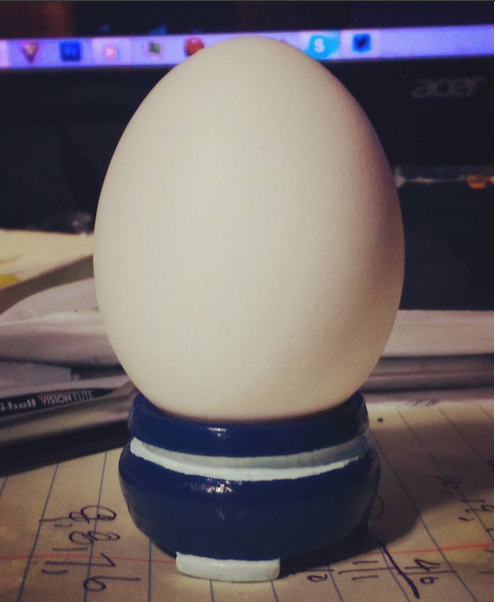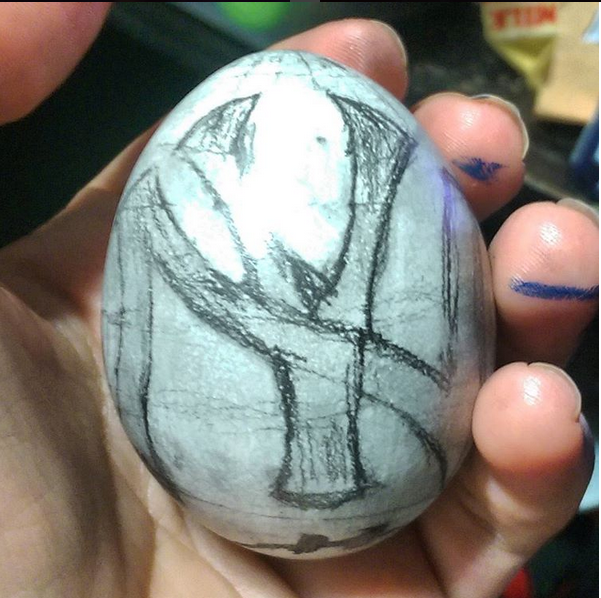 One side will have a view of the stadium field on it(and will be really challenging at that scale), but the other is the side being carved.  After some thought, since this egg is sort of a generic team egg rather than any one person in particular, I decided that perhaps I should go with a classic design.    But there's some problems with the classic NYY logo.  One of the problems with carving is "peninsulas".  There's a huge danger of shattering when the egg is only connected to the "mainland on one side.  This logo is especially challenging in this area.  Have a look.  The blue areas indicate places where breakage is likely to occur.
Yeah.  This could be problematic.  But Im going to carve it up tonight and hope it hangs together.  It's like the end of baseball season, I guess.  If it does, I need to use science to create some guides on painting the back side.  Cross your fingers, this is going to be difficult.
Also, remember that the Halloween Skull Sale is still going on through October, so get yourself a skull today!